The Honda S2000 is a two-door sports car manufactured by the Japanese automobile manufacturer, Honda, between 1999 and 2009. The S2000 was created to celebrate the manufacturers 50th anniversary. This article provides some information about the Honda S2000, its history, changes to specification and why you might want to buy one.

At the heart of all Honda automobiles are their engines and the engine designed for the Honda S2000 is a very special one indeed. Created using lightweight materials, the engine in the early S2000 sport scars are capable of revving up to 9000rpm, producing around 240hp. The early cars used a 1997cc engine mounted front-mid for optimum weight distribution. The VTEC unit in the Honda S2000 means that below 6000rpm the car is quite docile while driving through town but once you get above 6k the car springs to life with an eagerness to head to the red line as quick as possible. In S2000 terms this means a 0-60 sprint in around 6 seconds! The engine is mated to a manual gearbox with no option for automatic.

The Honda S2000 sports cars are available with two designs. The AP1 chassis was introduced in 1999 and ran until 2004 when the AP2 design started manufacture.

The AP1 Honda S2000 had remote central locking, airbags, cassette radio entertainment system and an immobilizer. From 2002 the model benefited from a heated rear screen and 2004 models were available in GT spec with hard top. From 2004 the car has heated mirrors, LED tail lights and an upgraded alarm system.

The AP2 Honda S2000 has remote central locking, airbags, electronic brake force distribution and ABS as standard on the later models.

Options:
If you buy a S2000 then you'll be pleased with the array options which come as standard on a S2000. The S2000 has leather seats available in a variety of colours including some two-tone shades.

From 2004 the GT specification comes with a hardtop as well as the folding roof to help keep you warm in the winter months. The hardtop has a glass heated rear screen.

Of course, all manufacturers produce a list of optional extras for your car and the S2000 benefits from an optional spoiler for extra racy looks, front and rear protectors and extra speakers for the hifi.

Colours:
The Honda S2000 is available in Berlina Black, Moon rock metallic grey, Silverstone Metallic Silver, Lime Green Metallic; Royal Navy Blue Pearl; Neuburgring Blue Metallic; New Formula Red; Monza Red Pearl; Imola Orange Pearl and New Indy Yellow Pearl. Popular colours for the Honda S2000 are the Neuburgring Blue, Moon rock and Silverstone metallic silver colours. Inside the cockpit, the leather seats are available in Red, Black and Tan, or blue for the Neuburgring coloured cars. Two-tone red-black seats are also available.

Size:
The Honda S2000 is approximately 4100mm long by 1750mm wide.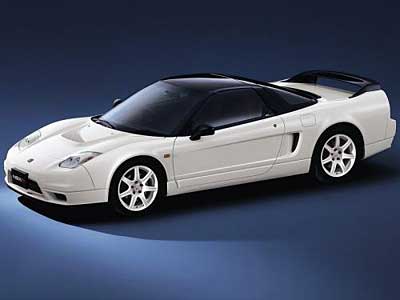 Running costs:
If your looking for a low cost runabout then you probably should be looking elsewhere. That nippy engine earns the Honda S2000 an insurance group 20 quote! Take it steady on the motorway and you could get upto 35mpg though combined cycle will get more like 28mpg. Also road tax could quite easily be between £200-£400 at time of writing. Servicing costs aren't too bad
Prices
The Honda S2000 has been around for quite a long time now and there are many higher mileage cars around the £5k area. A good well cared for model can be had for around £8-10K for an AP1 spec or £12k plus for an AP2. Prices are representative at the time of writing. Honda has an excellent reputation for reliability so buying an older car shouldn't represent too much of a risk when compared with other options.